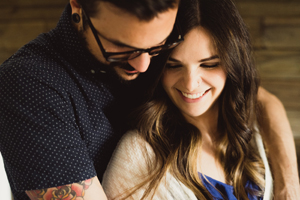 Hey there! Welcome to our blog.
We are Robby & Savannah a husband and wife photography team based in Oklahoma City. This is our place to share our most recent work and adventures. Contact us at hello@robbyandsavannah.com for informtion on booking.Thanks for stopping by!
Posts Tagged 'Family Portraits'
5:20 am
Baby Anabelle is already 6 months old and such a beauty with her creamy, fair skin and bright blue eyes. Only a few hours before their session, the poor angel had her 6 month set of shots. She was such a sweetheart and let us get a few heart melting shots before she had enough. At that point we moved on to get some family portraits so she could be close to her mama and run around the park with her daddy. Once we figured out all she wanted to do was run wild and free, there were lots of giggles and smiles to be had.  It's silly how much we love this little family. I think they love us back, which is pretty awesome.